Also known as the Cape Aloe or the Bitter Aloe, Aloe ferox belongs to the same family as Aloe vera.
Aloe ferox has been used as a medicinal product for years, most notably by indigenous tribes of Southern Africa. In the Garden Route, stretching all the way to the Eastern Cape, Aloe ferox grows in abundance, making it a sustainable source for business.
Healing
There are several compounds present in Aloe ferox which contribute to healing properties. In addition to alkanes, pyrimidines, ketones and organic acids, the prolific healing compounds are:
Phenolic acids

– High in antioxidants

Phytosterols

– Excellent for cholesterol management

Fatty acids

– Promotes health in organs 

Indoles 

These are the components that contribute most to the healing properties of Aloe ferox, which results can include –  
Antiseptic  

Cleansing 

Moisturising

Anti-inflammatory 
It's these properties that make Aloe ferox popular in skin-care products, livestock or agricultural solutions and human-consumption medicines.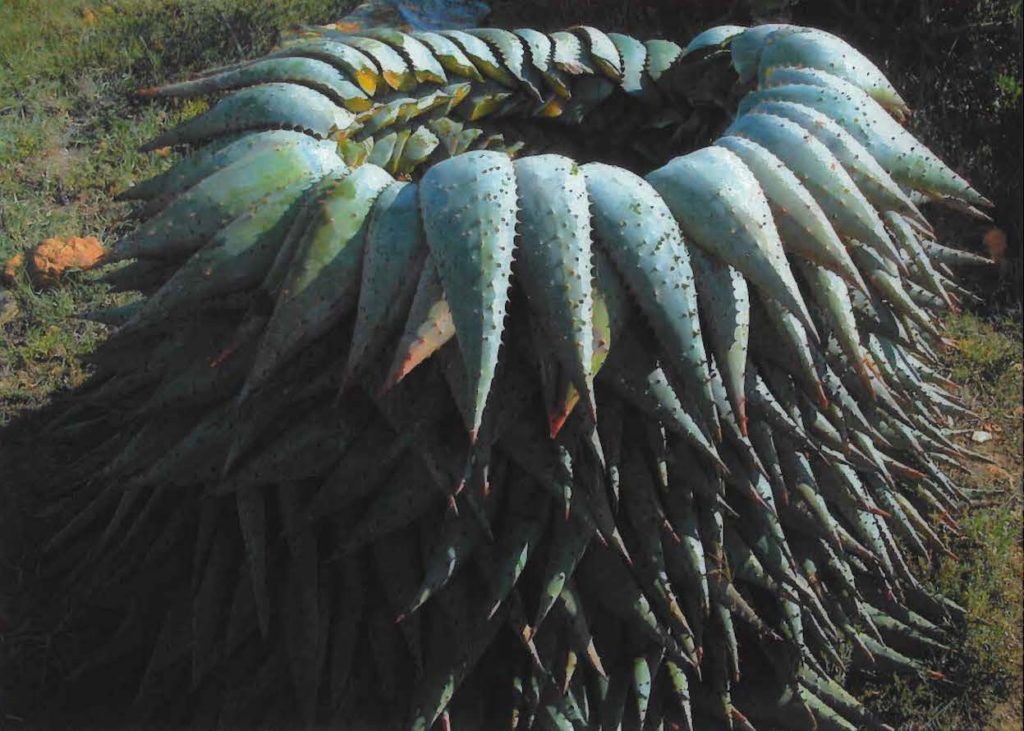 Harvesting 
Organic Aloe maintains the traditional harvesting method used by 'tappers'. This ancient practice ensures that the Aloe ferox is harvested sustainably while empowering the local community to uphold their traditions. 
When compared to Aloe Vera, Aloe ferox – 
Grows in abundance in the Garden Route region, where Organic Aloe is based

Has more natural sugars, making it naturally more gelatinous

Has double the number of amino acids 

Produces a higher solids content than Aloe Vera
ALOE FEROX
Bitter Aloin is found just under the skin and is easily separated from the inner leaf by hand.

Spines on the leaves

Firmer inner gel, making it easier to extract
ALOE VERA
Bitter Aloin is found throughout the leaf and a chemical process is used to extract it.

No spines

Softer inner gel
ALOE FEROX
28% higher in Aloin

36% higher in Amino Acids

20 times more Bitter Sap, which is where the healing properties, anti-oxidant and viral stimulate.
ALOE VERA
Lower Aloin content

Lower Amino Acids content

Less Bitter Sap
ALOE FEROX
Grows wild in South Africa, particularly the Western and Eastern Cape region.

No pesticides or chemicals used in the growing process
ALOE VERA
Heavily cultivated and farmed worldwide

N/A